Patriot Health Alliance Donations
Patriot Health Alliance's mission is to help support your health, energy and well-being with top-quality dietary supplements and educational information.
Patriot Health Alliance Supports American Veterans
What charities do we support at Patriot Health Alliance? Let us tell you.
But first, we want to thank you. Without your support, we wouldn't be able to do any of this.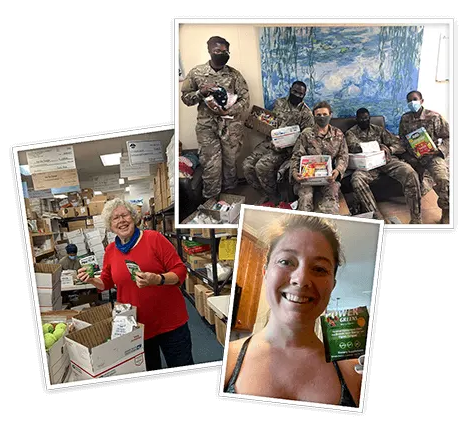 Note: Phone and email wait times are significantly longer than usual due to a surge in demand for survival products.
Phone:
1-800-230-8956 (TOLL FREE)
Hours:
Monday – Friday: 8am – 7pm (CT)
Saturday: 10am – 4pm (CT)
Mail Orders & Correspondence:
(no product returns)
2920 Berry Hill Dr., Suite 300
Nashville, TN 37204
Email:
help@patriothealthalliance.com
As an American, family-owned business – we notice your choice to stand with us. And it goes a long way. Thanks to you, we employ 170+ Americans all across the USA. Hard workers who enjoy helping folks live healthier lives.
That's not all. Your support directly impacts:
Veterans

Fallen heroes

Active-duty military

& the families of these brave men & women
In fact, Patriot Health Alliance and its affiliated brands have donated more than $402,955 since we started. And the number keeps growing!
And that doesn't even include countless products we've donated over the years. Like the Patriot Power Greens and Patriot Power Protein we regularly send overseas to our active-duty troops.
And it's all thanks to you.
Here are the charities you support when you buy from Patriot Health Alliance.
Patriot Health Alliance Supports Charity Organizations That Help Our Vets
Patriot Health Alliance is a proud supporter of organizations that help American veterans and their families, including...
Fisher House Foundation builds comfort homes where military & veterans families can stay free of charge, while a loved one is in the hospital. We're honored to partner with them.
"Thank you for your continued support. The military and veterans' families we serve daily will benefit greatly from your generosity."
Stacy Thomas, Director of Corporate & Foundation Relations
Fisher House Foundation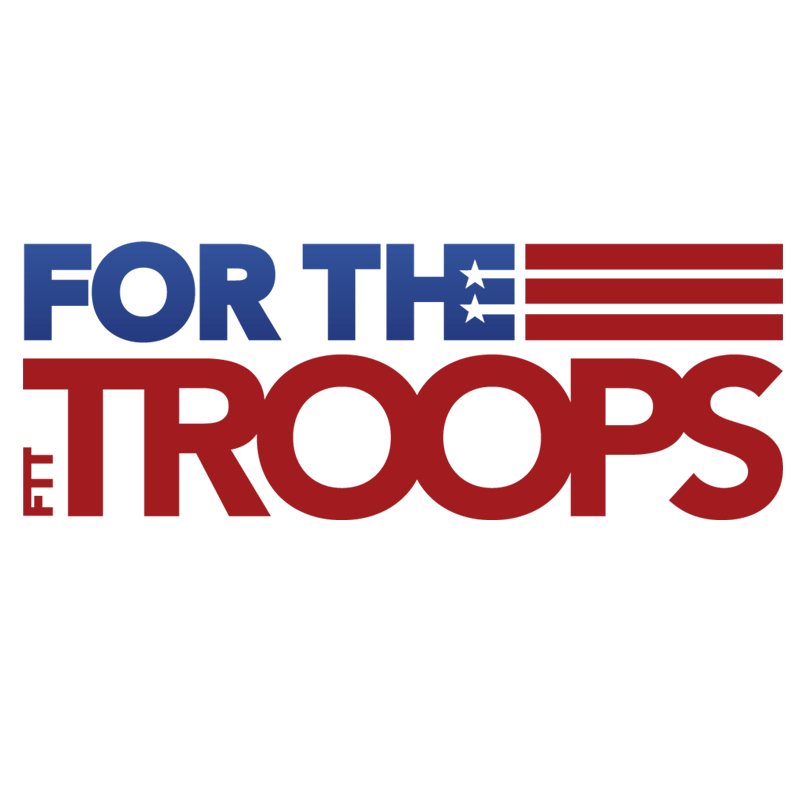 An all-volunteer, non-profit organization dedicated to providing members of the American military with "We Care" packages containing basic necessities, goodies, games and—most of all—a show of support.
"We were overwhelmed by the offer to start monthly donations. We are so immensely grateful!
Words cannot express how amazing your company has been in participating with For The Troops. We are very thankful that you feel we are worthy. When you first contacted us we had no idea that it would grow into such a wonderful relationship."
Evelyn Goldman, Operations Team Leader
For The Troops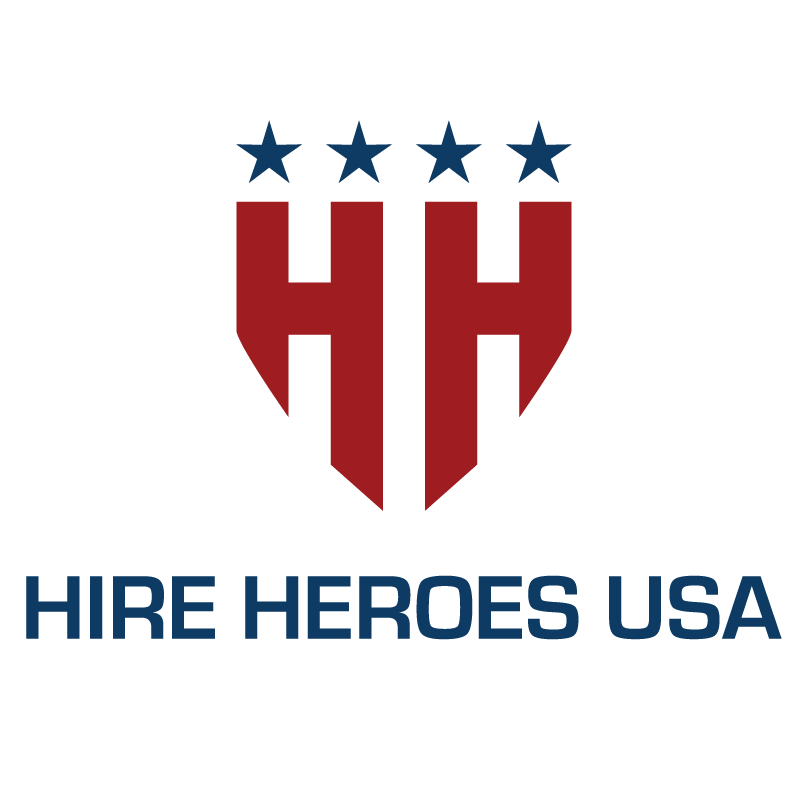 Hire Heroes USA is the most effective veteran employment nonprofit in the country. Through personalized service and support, they help veterans and military spouses get hired, and help companies hire and retain them.
"With support from our partners, in 2020, Hire Heroes USA overall helped 18,441 veterans, service members, and military spouses. 11,580 found successful employment, bringing Hire Heroes USA's total lifetime hires to 50,000. That's 50,000 clients with a new outlook on life."
Molly Langley, Corporate Partnerships Manager
Hire Heroes USA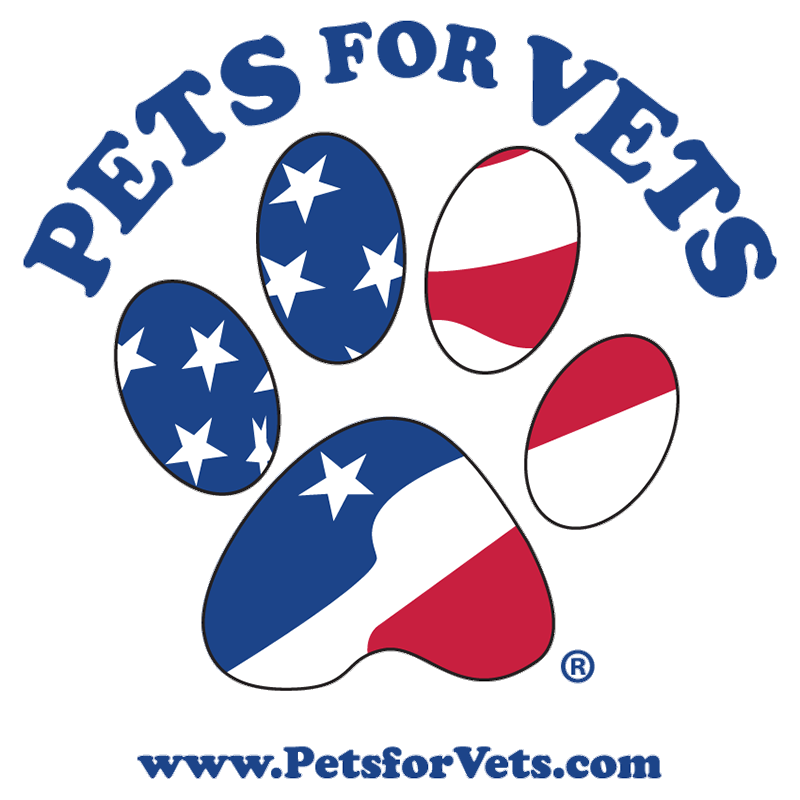 By connecting our nation's military veterans with rescued animals, Pets for Vets helps create second chances and new beginnings. We are proud to support them changing lives one lick at a time.
"Thank you for donating. Your money is well-spent. We invest everything we have in our veterans, our dogs, our trainers, our fosters, and our volunteers. We appreciate having a good relationship with others because we can't do this work without the generosity of other organizations like yours."
Tammy H., Certified Canine Trainer
Pets For Vets
Patriot Health Alliance in the Community
4Patriots also regularly donates our products to organizations in need. Check out these stories…
"Fabulous, necessary, healthful products and very useful. In times of need, they are there. Great group of people to work with. Thank you for what you folks do and giving back to our veterans."
Penny S.
Ishpeming, Mich.
November 2020
"As a former Army Vet, I admire this company for helping America's Veterans through our purchases!"
Vincent O.
Memphis, Tenn.
March 2021
"The timeliness of deliveries and the quality of their products is top notch. There hasn't been a single product that I've purchased that I haven't been impressed with! I especially love how they give back to our veterans."
Loraina M.
Mesa, Ariz.
April 2021